Racist heckling heard at football game in El Dorado Hills – CBS Sacramento
Bald eagle population threatened despite returnDespite the return of the bald eagle population over the past decade, the animals are still in danger.
Return of the UC Davis Picnic DayUC Davis Picnic Day returns after a two-year hiatus due to the pandemic.
A train hits a vehicle in EscalonWhen a driver mistook a railroad for a road, his vehicle was hit by a train. Fortunately, the man was able to get out of the vehicle before the accident.
3 Arrested Following A Chase In Elk GroveThree people have been arrested following a vehicle chase in Elk Grove.
CBS13 PM News Update – 4/23/22The latest weather and news.
Saturday Night Forecast – 4/23/22The latest weather forecast for the Sacramento area.
Sacramento SPCA Doggy Dash Raises Funds for AnimalsThe annual walk in William Land Park is the SPCA organization's biggest fundraiser of the year.
Wildfire at Vista Del Oro Court in Placer CountyA wildfire broke out on Vista Del Oro Court at Rippey Road in Placer County.
Rocklin spilled paper shredding fireA fire that broke out in the back of a delivery truck transporting waste paper has caused quite an ordeal for firefighters in Rocklin.
Trash fire in Fairfield under the bridgeA small trash fire under a bridge in Fairfield was put out on Saturday.
Opening of the North Natomas Community Center and Aquatic ComplexThere is a new operational Aquatics Center in Natomas, featuring the first citywide 50-meter swimming pool.
Picnic Day at UC Davis returns post-pandemicPicnic Day at UC Davis was reinstated this year in Davis, and large crowds gathered for the event.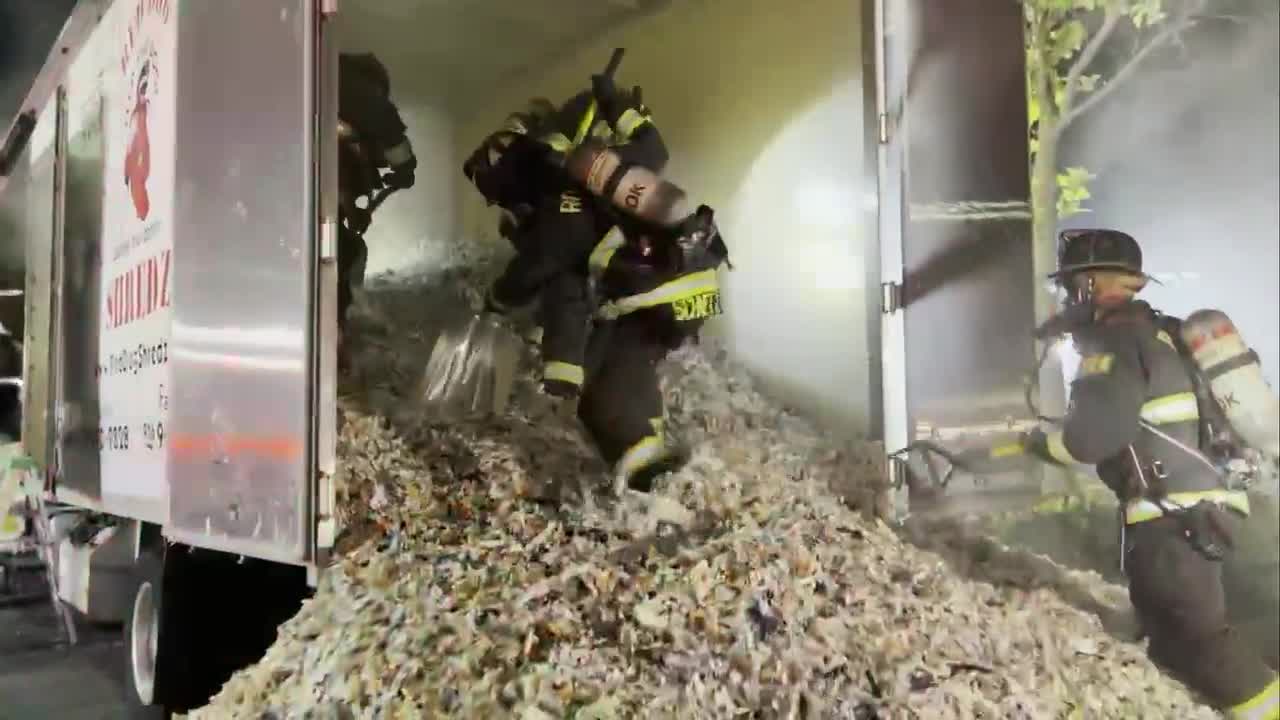 RAW: Rocklin firefighters extinguish truck firePaper shreds caught fire in a delivery truck in Rocklin and firefighters worked to put out the blaze.
Accident causes major setback on eastbound Highway 50An accident caused a major backup on the eastbound 50 Freeway near 15th Street. It is unclear what caused the slowdown.
Search for hit-and-run driver who left teen with serious injuriesA hit-and-run in Lodi left a teenager seriously injured and police are still looking for the driver.
Searching for vandals who destroyed dozens of headstones at Modesto CemeteryA Modesto cemetery recently discovered that vandals had destroyed dozens of headstones and residents were appalled.
California hatchery bacteria outbreak affects troutThe opening of the trout fishery in California could be in jeopardy due to an outbreak of bacteria at two hatcheries in the state.
State rejects Humane Society request to suspend California bear hunting seasonState wildlife regulators have rejected a request from the Humane Society to suspend the bear hunting season in California due to concerns about the impact of the fire season on bear populations.
Tree planting set for this weekend in the Caldor fire burning areaAnother tree planting is planned for this weekend in the Caldor Fire burn area.
15-year-old slain softball player mourned by communityA freshman softball player at Stagg High School is mourned by the community after she was stabbed to death several days ago.
66-year-old man arrested after allegedly robbing bank with fake bombA 66-year-old man robbed a bank in Tracy while threatening workers with a fake bomb.
Suspect arrested after ramming CHP officer during chaseA suspect rammed into a CHP officer after a chase in South Sacramento and was arrested.
California releases new flood plan focused on climate changeThe Department of Water Resources has released a new flood plan due to the increased risk posed by severe weather.
CBS13 PM News Update – 4/22/22Latest titles.